When was the last time you took time to rest and relax with a great group of women in a space designed for your comfort and ease?
Chatting with super cool women, exercising a bit (nothing more strenuous than walks, maybe some yoga and a bit of dancing), enjoying great food and sparkly drinks—and generally getting out of your "usual" hangouts and into a relaxing, inspiring, rejuvenating weekend?
If you're anything like me, it's been awhile.
If you've been focused on everyone and everything else besides YOU, I invite implore you join me at a retreat designed especially around giving yourself the gift of time and attention for total self-care.
Here is a video I did for an earlier retreat.  The dates and location have changed, but the sentiment is absolutely the same!
Join me near Mt Rainier Washington in June 2017 (exact date to be determined by Feb 2017), as we focus on filling YOUR cup and relaxing at a fantastic location.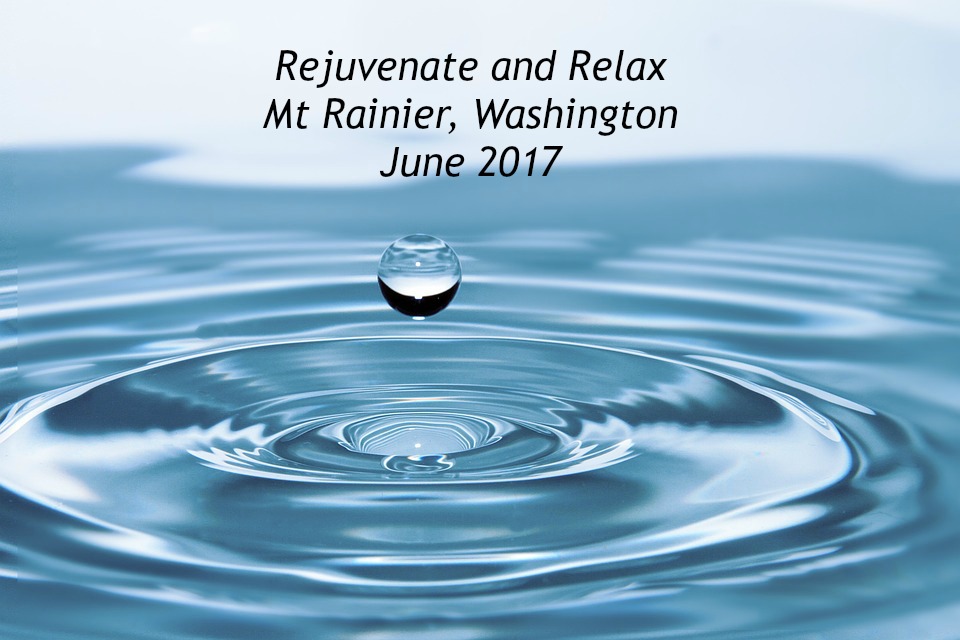 This is going to be an amazing retreat, and I don't use that word lightly.
Create the Life YOU Want with:
3-days to Rest and Rejuvenate with a group of like-minded women
Savor healthy, foods at every meal designed to increase your energy
Tune in with powerful, meaningful ritual, individual writing, movement and active meditation.
Quiet time to hear YOUR wisdom and heart.
Exhale what you no longer need, and Inhale what your desire
Clarity on exactly what to do as YOUR next steps.
Integrate the ease, grace and passion you find into your daily life.
You will have:
 A comfortable bed in a comfortable room, some with private baths OR a teepee – register early for best selection!
All meals from Friday snacks to Sunday brunch. Nothing for you to do but receive.
Lots of drinks, sparkly and otherwise so you remain hydrated.
Time alone if you desire. Some people have attended a retreat with me and slept the entire time and that is perfectly wonderful!
Time with the group if you desire. We will spend time each day discussing where you currently are and where you would like to go in both your personal and professional life.
Sessions with me designed to give you specific homework and next steps to create what you desire
Time to explore, time to relax, time to disconnect, time to focus, time for ceremony, time to wander in the sweet mountain air, time to BE.
Time. Just time. For YOU.
Would you like another nudge? Here's what past retreat participants have said:
How did you DO that? I left on retreat with a wildly out of control life and business and after one weekend with you I returned to an efficient, relaxed and easy world.
I had no idea I could rest so deeply and fully while being with so many great women I did not know. Thank you.
Thanks for holding the space (and my hand) for me to go further into my inner world than ever before.
I never want to lose the calmness and peace I found at the retreat. You are now on speed dial!
The retreat will be a fantastic, powerful and rejuvenating time and a bit of magic will no doubt happen. I really, really hope you join me.
If you are willing to give yourself the gift of knowing (and putting into action) that YOU are WORTH it, please register.
The costs are low and the comfort high so you can make caring for yourself a real priority. 
So, the question is……are YOU in?
If so (and I hope your answer is yes), register TODAY:
Of course, if you have questions,  please contact me!